Network Like Magic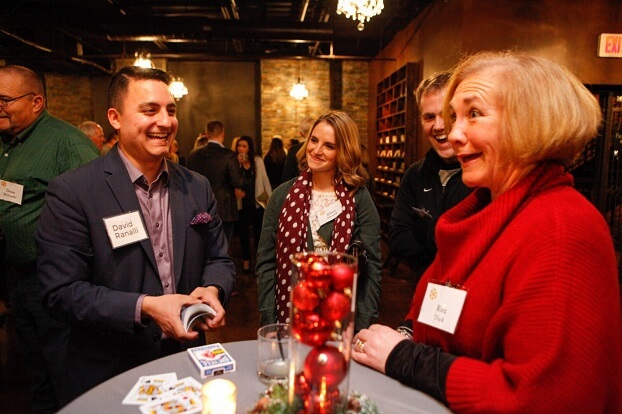 In This Session, Your Attendees Will Learn:
Why networking in-person is still crucial for today's online world
How to approach groups of new groups of people & make valuable connections
A fun magic trick they can use as an ice breaker
Business Networking Tips from a World Class Magician

According to Forbes Magazine, 41% of people still find their job through live networking (the highest of any category). For business owners, this can be a crucial way to build new business. And yet, many people feel uncomfortable or awkward trying to meet new people in a social setting, or walk away without results
According to nationally touring magician, David Ranalli, many of the mistakes people make when networking are simply due to an incongruent mindset, behavior, and desired outcome.
In this segment, David will provide tips your audience can walk away with to get the most from their business and personal networking.
Ranalli has honed his networking skills by through thousands of close-up and stage performances for top level executives, celebrities, and famous athletes.
Biggest Networking Mistakes:
Being afraid to talk to new people

Spamming others or trying to force them to do business

Not following up
Here are his M.A.G.I.C Formula to Better Networking
M

ake friends

A

sk Questions, Show interest

G

ive Value, Don't Pitch

I

nvite to Connect Later

C

onfident and Positive Body Language